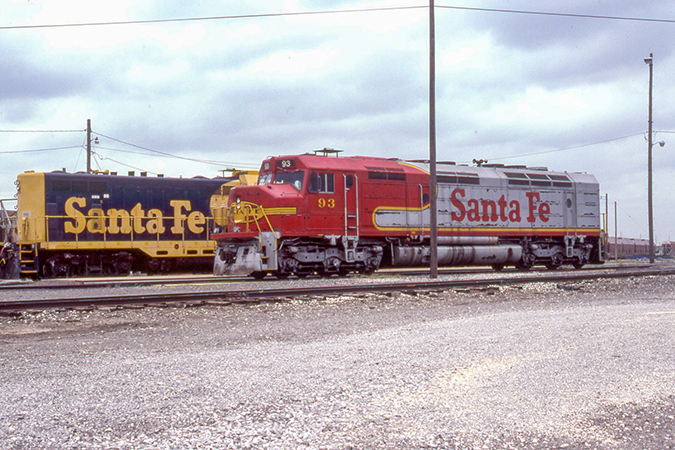 BNSF retiree devotes his time to preserving railroad history
Meet Keel Middleton, BNSF retiree, history buff and rail fan. His career started in 1977 when he was hired as a brakeman/switchman for ATSF (Atchison, Topeka & Santa Fe Railway, also known as Santa Fe). He was promoted to locomotive engineer in 1990, continuing until his retirement from BNSF in 2022.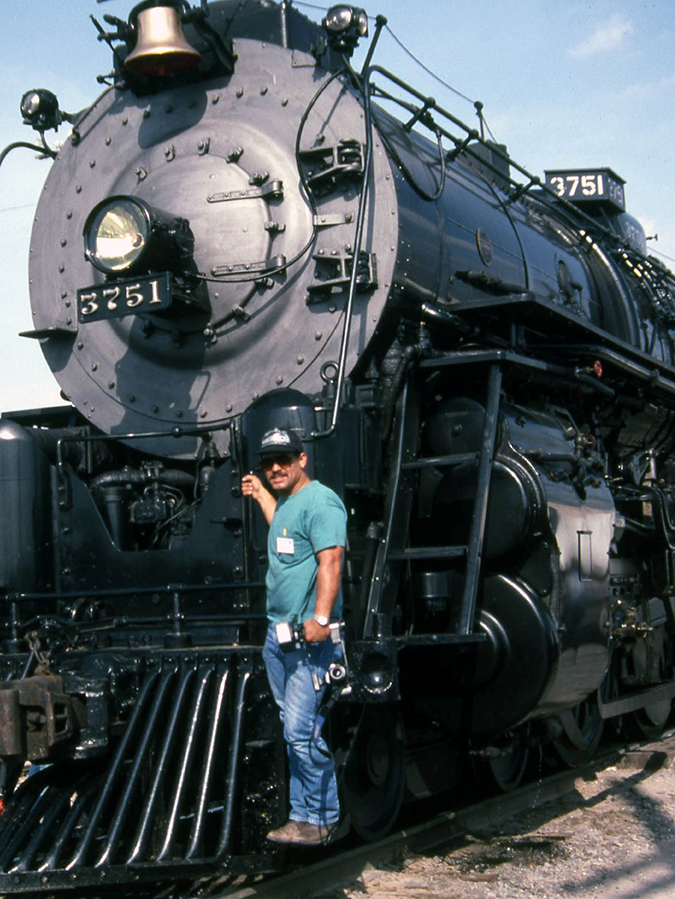 Since retiring, Middleton has turned a vocation into an avocation. He spends his time writing a book about the Santa Fe, watching train documentaries and visiting train museums. He's also a member of the Santa Fe Railway Historical & Modeling Society (SFRH&MS), a non-profit organization devoted to preserving the Santa Fe's history. And he's helped the Great Plains Transportation Museum in Wichita, Kansas.
"There is so much history behind the railroads. They built America and founded many towns, including the one I live in," he said. "My father and three uncles also worked for Santa Fe Railway. I'll continue to put my efforts into preserving history."
Middleton has been a member of SFRH&MS for many years and is a frequent speaker at their conventions. His presentations include 50 Years of Change at Santa Fe as it transitioned into becoming BNSF. This presentation was an overview of how the railroad changed over time and what these changes meant for employees and customers, as well as fun facts like how to identify certain types of trains.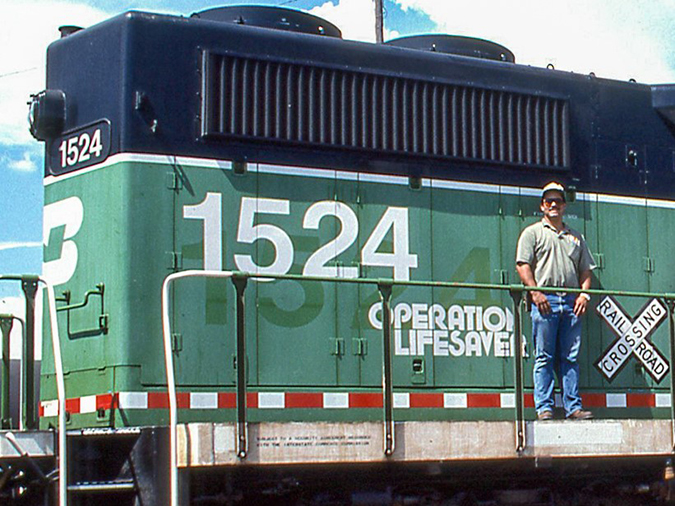 One of Middleton's most memorable preservation acts was working with the Great Plains Transportation Museum. In 1999, he learned about six locomotives of a certain series – FP45s – that were being auctioned that he wanted to see preserved by the museum.
"The FP45s were produced at locomotive manufacturer EMD's La Grange, Illinois, plant outside of Chicago, and they were the last passenger locomotives Santa Fe purchased," Mike Martin, who worked in Santa Fe's and BNSF's public and corporate relations department for 20 years and is currently a museum volunteer, said. "They were still pulling Santa Fe passenger trains when Amtrak took over America's passenger service on May 1, 1971. Thus ended 102 years of Santa Fe passenger trains."
Middleton found out about the availability of the remaining FP45s and urged the museum to try to secure them. With his help, they did, and No. 93 was donated to the museum, delivered by a BNSF local train crew on June 7, 1999. The other five locomotives have been donated to other museums.
"Keel was a key element in getting the museum and BNSF connected for the donation," Martin said.
"I was really happy when the museum secured the engine. It was a big plus for a small museum," said Middleton. "It felt great to play a part in connecting them to a piece of history."
The museum is close to launching a fundraising campaign for the cosmetic restoration of Santa Fe No. 93.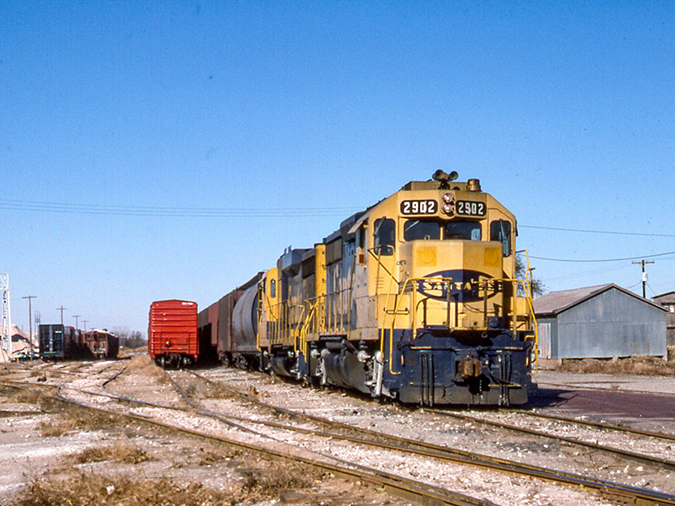 In retirement, Middleton plans to continue his preservation efforts by writing and photographing a book detailing the history and operations of the Santa Fe from Wellington to Clovis, New Mexico, and the associated branch lines.
BNSF thanks Middleton for 45 years with BNSF and its predecessor Santa Fe, and for his continued work to preserve railroad history for future generations.