Bringing light to cancer's darkness: BNSF employees join Light the Night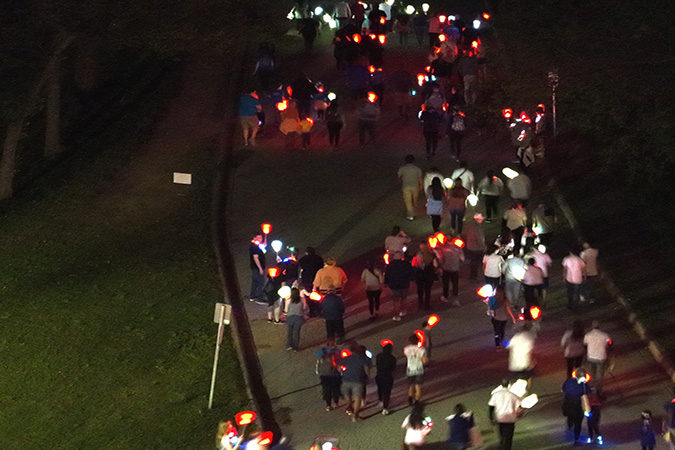 BNSF employees care about each other and the communities in which we live and work, so when a call came to participate in Fort Worth's Light the Night event, we answered.
Each year, The Leukemia & Lymphoma Society holds 140 Light the Night walks across North America to bring light to the darkness of cancer by funding lifesaving research and support for people battling the disease. In November, a Light the Night walk was held in Fort Worth, the home of BNSF's headquarters, and we participated as a sponsor for the first time.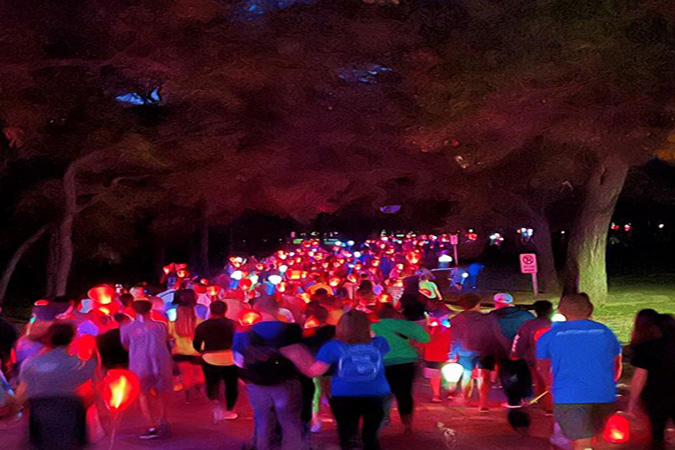 The Light the Night event has deep meaning for many BNSF employees, but it hits close to home for Karen Burchfield, assistant vice president of Industrial Products Sales, who was diagnosed with cancer in 2014. Burchfield underwent surgery in December 2014 and began six months of chemo the following year.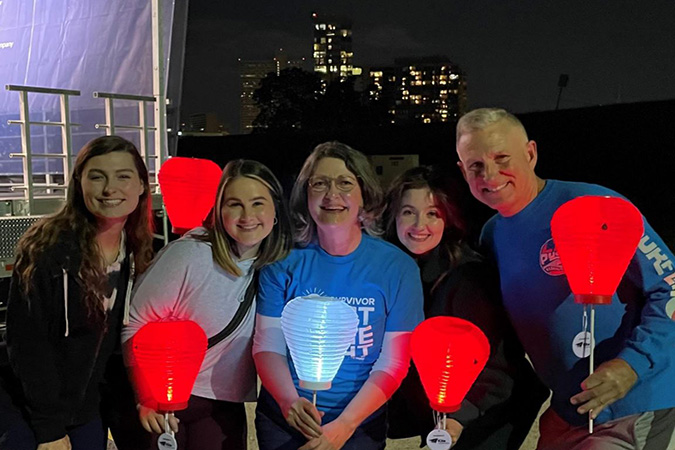 "When I look back on that time, I am reminded of the singular lesson I was given to learn," she said. "You are not alone."
While she admits that at times she felt alone, in her lowest moments and hardest trials she was consistently reminded that she was not. Burchfield still has a box of cards from coworkers, family members and people she never met that sent her well wishes. She was prayed over, given meals, hallway hugs, thoughtful letters and even visited by Christmas carolers in her time fighting cancer.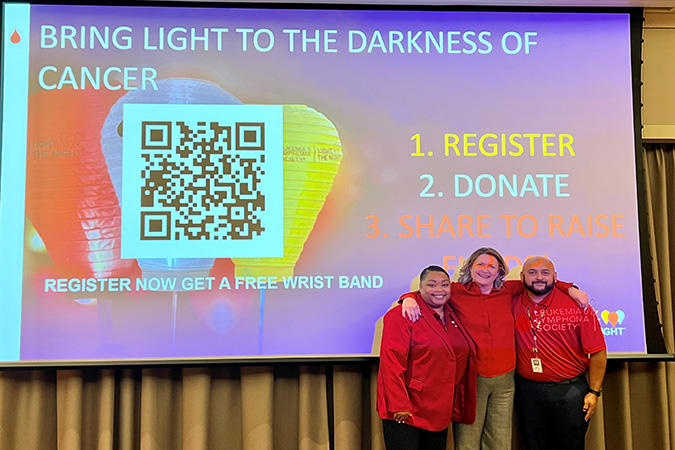 "Daily I received something to remind me that I was not alone," she said.
Burchfield feels that her coworkers are like family, and even calls them BNSF family. "The BNSF silent army surrounded me and supported me," she said. "There were many who fought this battle before me, many that would fight that battle after me and most importantly those who fought the battle because of me."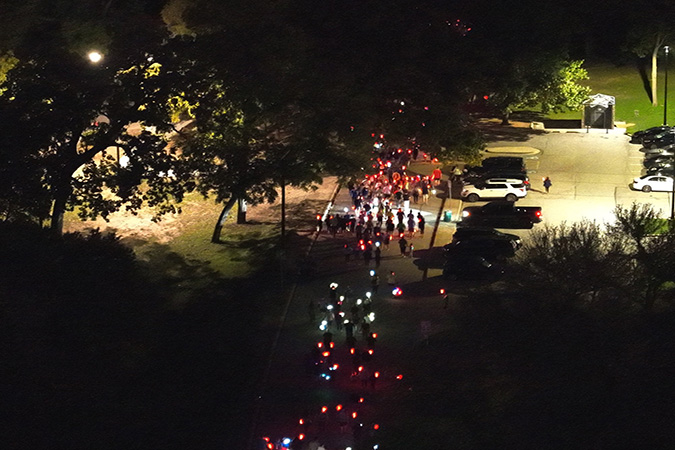 Burchfield expects that BNSF will continue to participate in Light the Night. The event enabled BNSF to support its employees and their loved ones who have gone through an ordeal similar to hers.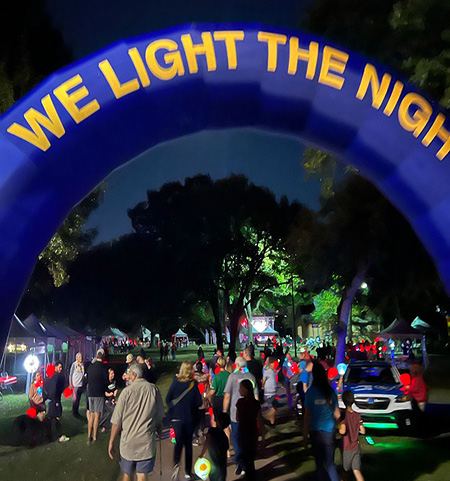 "The event is really a celebration of light over darkness and hope over despair," Burchfield said. "Participating shows that we aren't alone and that our BNSF family is there for one another."
Along with Burchfield, several other BNSF employees participated including Nerissa Perkins, Manager of UAS Operations. Perkins originally attended because her team was asked to join but found that the event meant a lot to her as well.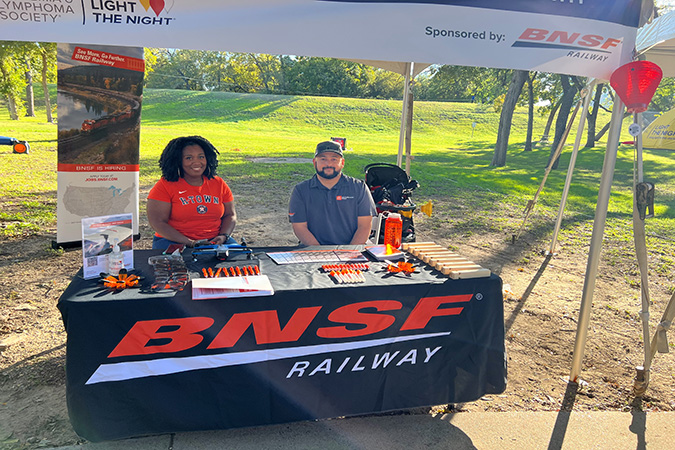 "Once I was there, I realized it was so much bigger than just being there," she said. "I was able to honor those in my life that I've lost to the same type of cancer while showing support for those who have fought and won as well as those who are still fighting the disease."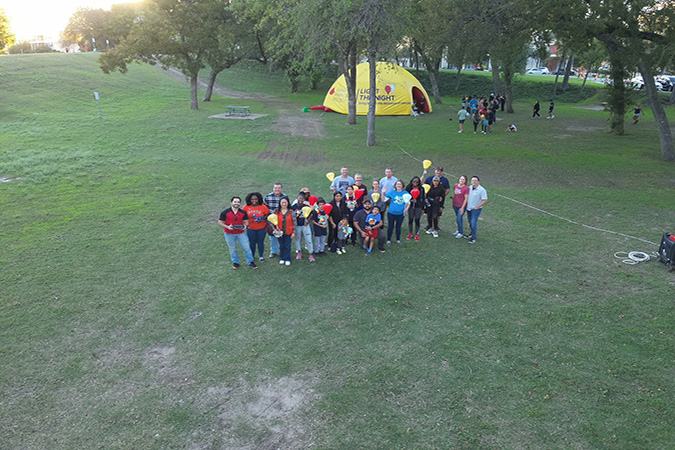 The Fort Worth event included memorable stories and experiences, empowering ceremonies, colorful lanterns, music and walk, with the nighttime activity ending with a firework show. Overall, more than $300,000 was raised from participants and sponsors, all to be donated to lifesaving research, advocacy and support for cancer patients and their families.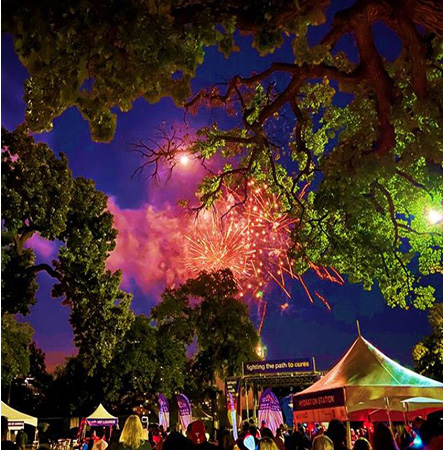 Burchfield encourages anyone who learns about this event for the first time to participate in 2023 or find others like it in their area.
"Participate so that others in need know that they aren't alone," she said. "Even if you can't participate or donate, I encourage you to be a light to others who are in a dark place." For more information, visit the Light the Night website.