Grand visions at a small scale: Model railroaders celebrate BNSF heritage
When you think of model trains, what comes to mind? Maybe it's holiday nostalgia. Maybe it's the painstaking craftmanship displayed by dedicated modelers. Or maybe it's the wholesomeness behind the hobby itself. It's safe to say you don't have to be a train fanatic to appreciate the beauty of model trains.
Model railroading is a big pastime, so much so that November has been designated as National Model Railroad Month.
To join in this monthlong celebration, we held our first BNSF Model Railroad Photo Contest. Our goal was to find expert modelers who could capture in photographs or videos the beauty and wonder of their model train setups, and we're thrilled to show off the winners. You can view all the entries by searching for the hashtag #BNSFmodelrailroad on Instagram or in our Friends of BNSF group on Facebook. Thanks to all the talented modelers who submitted entries.


First Place: Greg Kruimer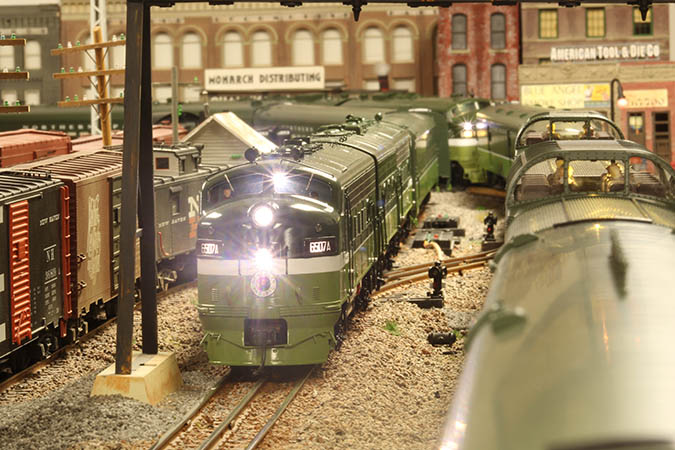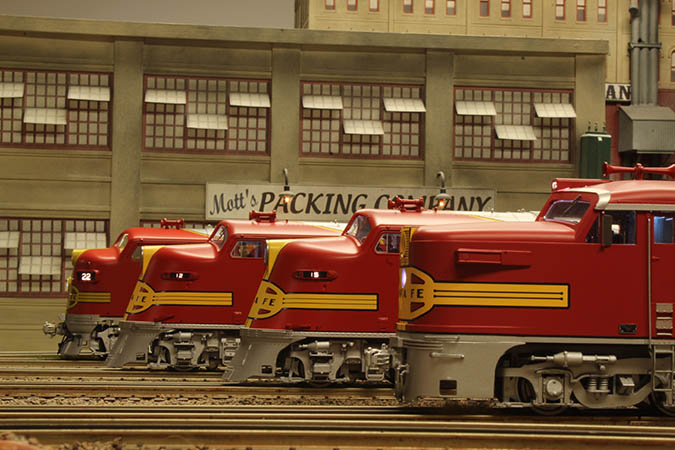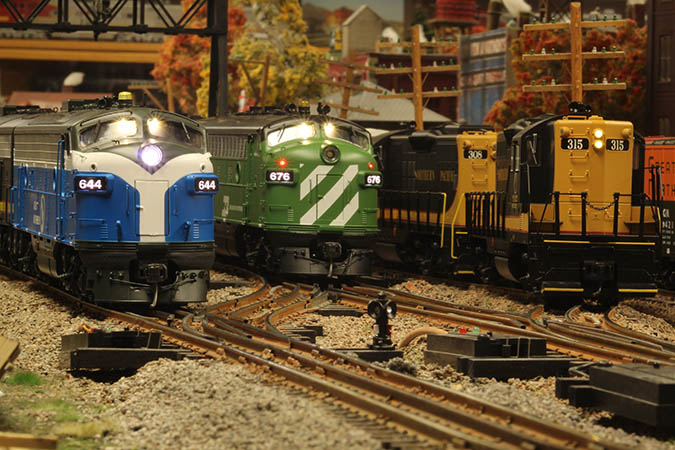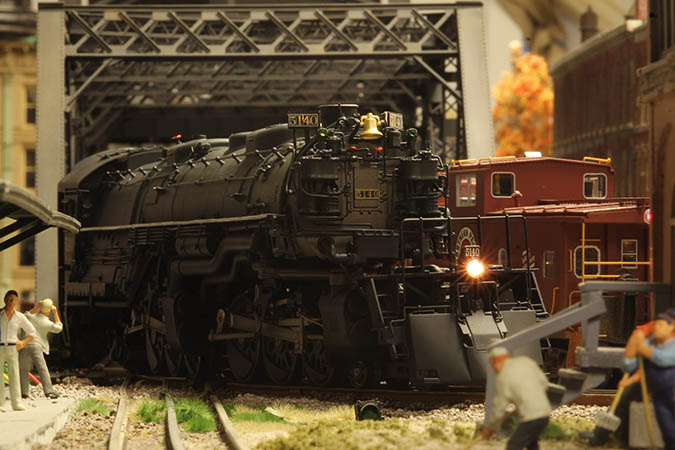 We selected Greg Kruimer's entry because of his stunning attention to detail and ability to construct an intricate scene. His layouts feature historic BNSF predecessor railroads Great Northern (GN), Northern Pacific (NP), Atchison, Topeka & Santa Fe (ATSF), and Burlington Northern (BN).

"For my submissions I photographed BNSF predecessor roads on both my three-rail O scale and HO layouts," Kruimer said. "My dad and I have been in the hobby for longer than I can remember and have always had a soft spot for the Pacific Northwest roads like GN and NP despite living on the East Coast. Model railroading has allowed me to meet a ton of great people and learn so much about railways and how to make my models as realistic as possible."
You can view more of Kruimer's work on Flickr.


Second Place: Michael Armstrong
There's a lot of rail history in this video! Check out the number of BNSF predecessors Michael Armstrong included.

"The video I submitted depicts HO scale Burlington Route locomotives handling a train with freight cars from the railroads that combined over the years to ultimately create the BNSF Railway," Armstrong said. "Model railroading is a great hobby that allows you to replicate prototype railroading in miniature form. In doing so, carpentry, electrical and artistic skills are utilized to complete the model railroad."

Railroads featured are: Chicago, Burlington & Quincy Railroad (CB&Q), also known as the Burlington Route; Spokane, Portland & Seattle Railway (SP&S); NP; GN; ATSF; and St. Louis-San Francisco Railway (SLSF or the Frisco).


Third Place: Brady Skull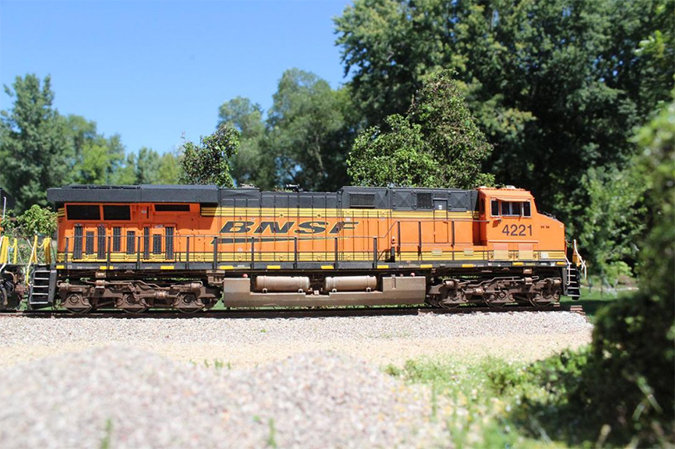 Look closely! This scene featuring a contemporary BNSF locomotive captured by Brady Skull is amazingly lifelike. How does he do that? Simple – this photo was taken outside while his layout is under construction inside.
"I roughly model the BNSF Staples Subdivision in HO scale. The era I model in is modern day," Skull said. "This is one of my BNSF ES44C4s. I have weathered the model to match the exact unit. This locomotive acts and sounds like the real thing. I would like to thank the BNSF team for putting this contest together and hosting it. As a contestant it was fun to be able to share my work with others and have it noticed."
You can see more of his work on his Instagram account, @staples.sub.customs.


Honorable Mention: Tim Lewis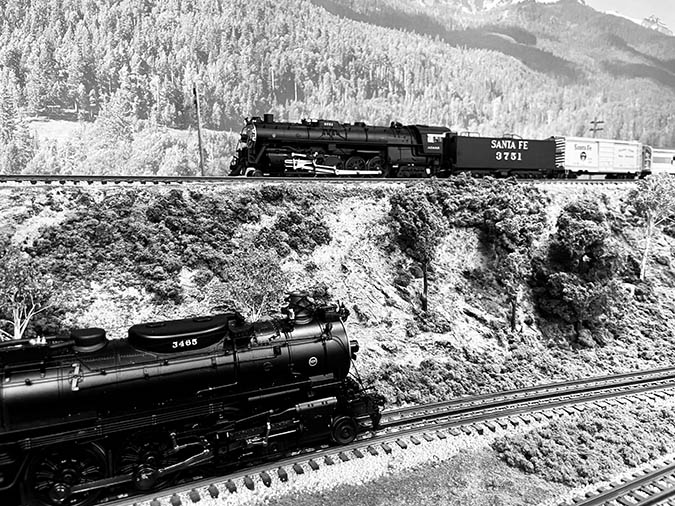 Skillful use of black and white photography adds authenticity to this nostalgic scene featuring BNSF predecessor Atchison, Topeka & Santa Fe Railway (ATSF).
"The San Diego 3-Railers continue to show examples of rail history of past and present in San Diego. The past depicted with Santa Fe's 'San Diegan,' pulled by various steam engines such as Santa Fe 3751."


Honorable Mention: Craig DeReu
A BNSF locomotive still in its Santa Fe paint scheme from before the 1995 merger leads a train hauling an aircraft fuselage in this charming scene. DeRue's HO-scale layout depicts BNSF in Montana.


Honorable Mention: Lennart Van Den Berg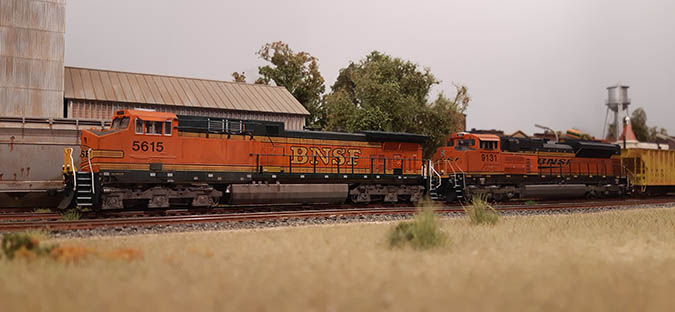 Here's another modeler skilled at achieving lifelike realism in his photos! Lennart Van Den Berg is based in the Netherlands. Van Den Berg has been a railfan and modeler since he was very young. He spent four years building his layout.
"Since 2016 I've been modeling American layouts, after collecting locomotives and (mostly) freight cars, from different companies. The trains that normally run on my present layout are BNSF and Union Pacific (UP), along with the predecessors of both companies. My layout is built in the attic of our house and based on Wyoming and Colorado landscapes."
View more of Van Den Berg's work on Flickr.


Thanks to Mike Mackey and Reggie Thomas of the National Model Railroad Association for their help spreading the word in the model railroad community about our contest.
Did you know?
Model railroad layouts around the world come in a large number of standardized scales. The most common scales are:
HO Scale - The most popular model train scale in the U.S. and Canada is HO, at one inch per 87 inches or 1:87. HO scale modelers usually have the largest selection of rolling stock, locomotives, and buildings.
N Scale - N scale is smaller than HO at 1:160, so it takes up less space on a layout and is more suitable for smaller residences. It is the second most popular scale size.
O Scale - The O gauge at 1:48 is one of the oldest model train scales, and it has been used by toy manufacturers such as Lionel to produce large numbers of model trains since the late 1800s.
S Scale - It is a middle-sized model railroad at 1:64, larger than HO and smaller than O scale trains.
G Scale – Also called "garden scale," this is a range of sizes larger than O scale including 1:22.5, making it suitable for use in outdoor displays as well as spacious indoor environments.