BNSF plastics customer pivots to aid health workers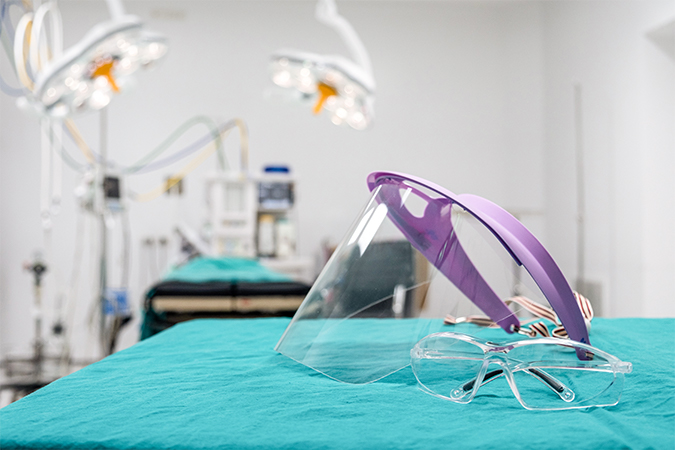 It's durable, lightweight, versatile – and right now it's helping to protect lives. Plastic is playing an increasingly important role as it's being used in face shields for healthcare workers on the front line of the COVID-19 pandemic.
Businesses are stepping up to help in the battle, pivoting their output to provide critical materials like plastic. One such company is BNSF customer Advanced Extrusion in Rogers, Minn.
"It just happened," said Advance Extrusion's Ryan Kemmetmueller of the company's pivot. "We started getting calls from all around the country with people looking for this material, which can be used for face shields, so we're cutting into our normal orders to get these expedited."
Orders range from large companies to individuals repurposing school 3D printers, all looking for Advanced Extrusion's plastic to get the much-needed face shields produced.
The manufacturing process starts with Polyethylene Terephthalate or PET resin with the recyclable No. 1 code, the raw material used in many plastic products. It's commonly used because it doesn't react with food or beverages, is relatively strong, and is virtually shatterproof.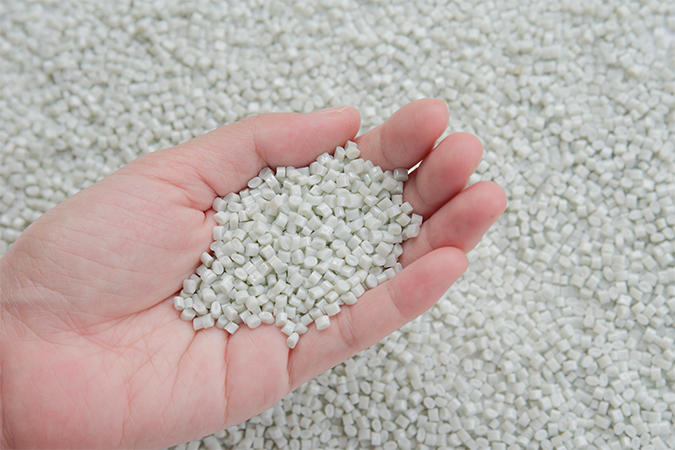 During manufacturing, the resin, which comes in pellet form, is heated to a liquid and then made into flat roll stock, which is sold to businesses that form it into everything from food and medical packaging, consumer products and more.
Just one railcar of plastic pellets can be transformed into thousands of face shields to protect health care workers, according to Kemmetmueller.
Helping Advance Extrusion from Minneapolis is BNSF's Trainmaster Ryan Hooper, whose job is to make sure rail service meets the customer's needs. He calls and texts Kemmetmueller regularly with updates on deliveries of covered hopper railcars of pellets.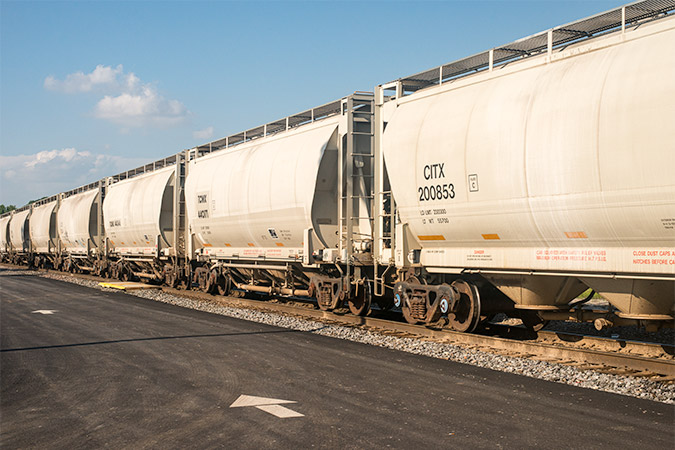 Recently, those deliveries feel a lot more urgent. After checking in with the long-time customer, Hooper heard the manufacturer had expanded its production from plastic primarily for food packaging to now include plastic used to make face shields for health workers.
"What our customers do matters and has a positive impact on the world," said Hooper. "What we do for our customers matters and has a positive impact on the world."