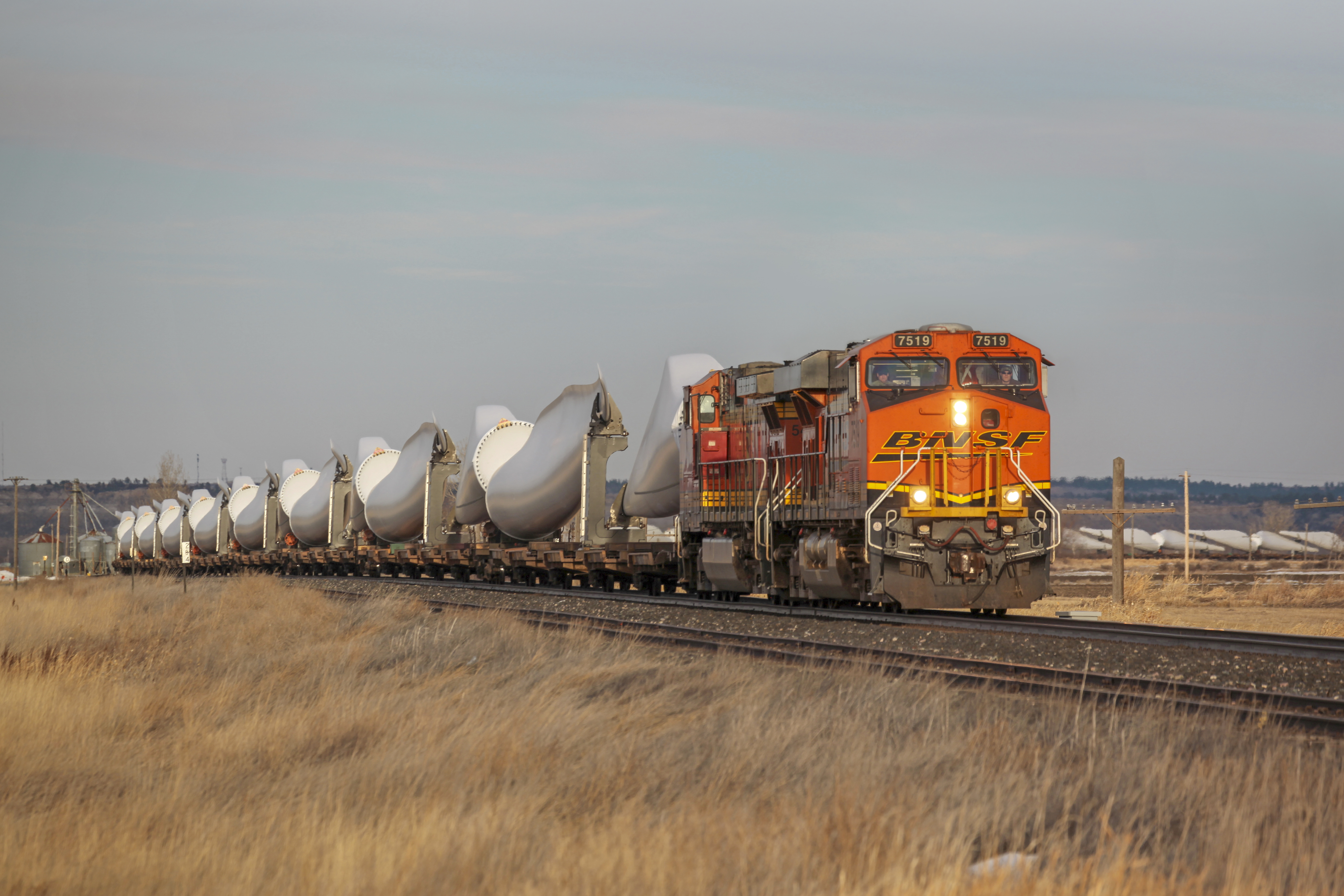 We Go to Great Lengths (and Heights and Widths) for Customers
The "B" in BNSF doesn't stand for "big," but it could.
That's because when it comes to moving freight, we move big stuff – sometimes really big stuff that doesn't always fit nicely into a railcar. For shippers who need to move giant machinery, transformers, airplane fuselages, wind tower components and other oversized loads, we make big easy.
To put "big" into perspective, an oversized load is more than 17 feet tall from the top of the rail and more than 11 feet wide from the center of the railcar. Weight for a 4-axle car starts at 286,000 pounds – equal to about 22 bull African elephants.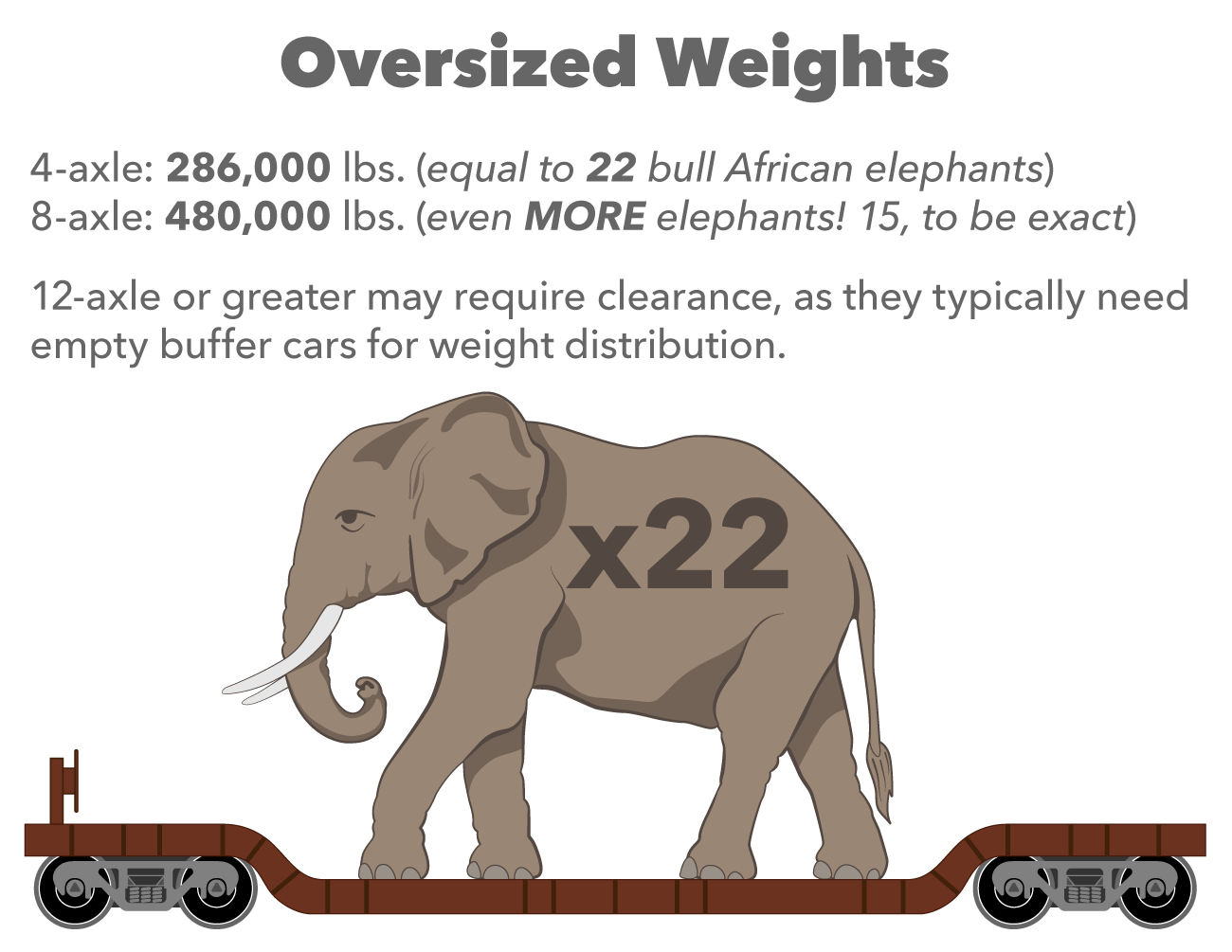 Lengths vary. The railcars used for transporting dimensional shipments are flat cars, usually over 60 feet in length. The longest railcars BNSF uses are articulated and can be as long as 445 feet.
"We work with customers to understand every aspect of their oversized load's requirements, in some cases even before they begin the manufacturing process," explained Theresa Lorinser, director, Marketing, Industrial Products. "This includes making sure the route from Point A to Point B has the clearances so the load can make the move and do so safely."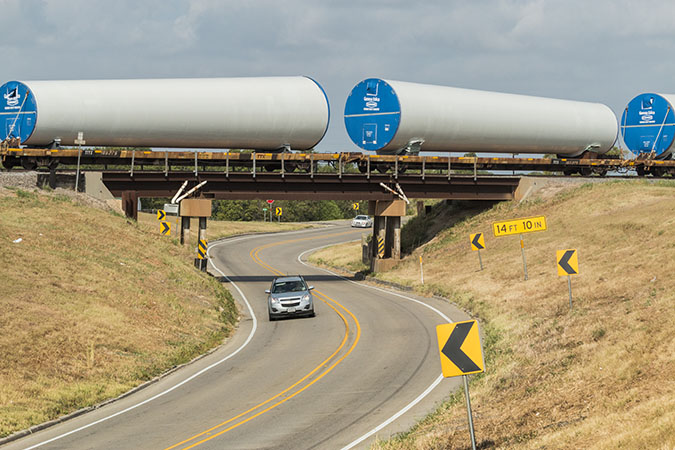 That's where BNSF's High-Wide team enters the picture. They select the route, making sure an oversized load can clear tunnels, bridges, signals and structures. "Planning can take a few months to over a year," said Greg McComas, manager, and on the team. "If the move originates on us, we make sure it can get to its final destination, whether on BNSF or if it's interchanged with another railroad."
Consider the planning needed to move a 1.25-million-pound reactor from Toronto, Canada, to El Dorado, Kansas. The trip took two weeks, but planning took two years, when the order was placed and the reactor built. This load required that BNSF use the Schnabel, the world's longest railcar.

The Schnabel, a 351-foot-long, 36-axle railcar that has to be special ordered, can't travel faster than 25 mph. Because this railcar can shift horizontally and vertically, it can adjust when it approaches an obstacle that it otherwise couldn't clear anywhere along the route.
Whether "Point B" is 100 or 1,000 miles away, the process for getting heavy oversized loads where they need to go is very specific, with loading, securement and inspection set by industry standards. That applies to all types, either one carload, like a church steeple, or an entire train of wind tower components.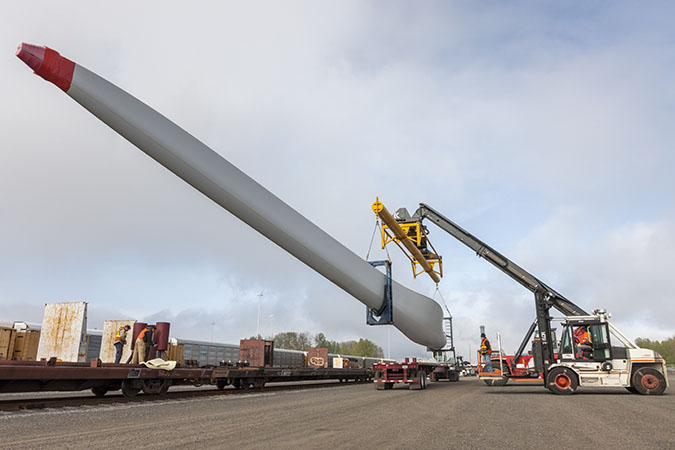 The customer is responsible for loading the railcars, then before the move can begin, our trained Mechanical employees do a thorough inspection to be sure everything is secure and within the prescribed measurements. Once given the all-clear, the load is on its way, with the High-Wide team keeping close watch.
Customer Mammoet, which specializes in tailor-made solutions in heavy lifting and transport, has frequently turned to BNSF for its high-wide moves.
"The team at BNSF is outstanding," said Matt Adams, Account Manager, Rail, for Mammoet. "Communication is vital to our business. When we have shipments on BNSF, we get proactive updates. That response sets BNSF apart from its peers."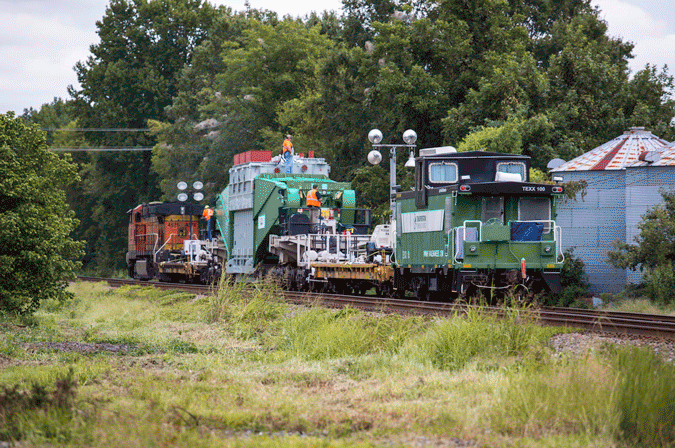 From Marketing to the High-Wide team to the train crews who know to take extra care of oversized loads, we pay big attention to big loads, ensuring they get to destination per schedule. In some cases, the delivery time is critical – like when a new reactor is needed to keep a city's power on.
According to Lorinser, the power generation industry is one of the big users of this service. In fact, over the past decade, and especially since the production tax credit was initiated to aid renewable energy producers, there has been a surge in wind tower production. Today, wind tower components – blades, turbines and towers – continue to get bigger and longer. Even so, BNSF can ship the longer blades, extending them over three 89-foot railcars.
"It can be complex, figuring out how to make these moves," she said. "But the puzzle-solving and challenge are what makes it so interesting!"