The railway to success in Enid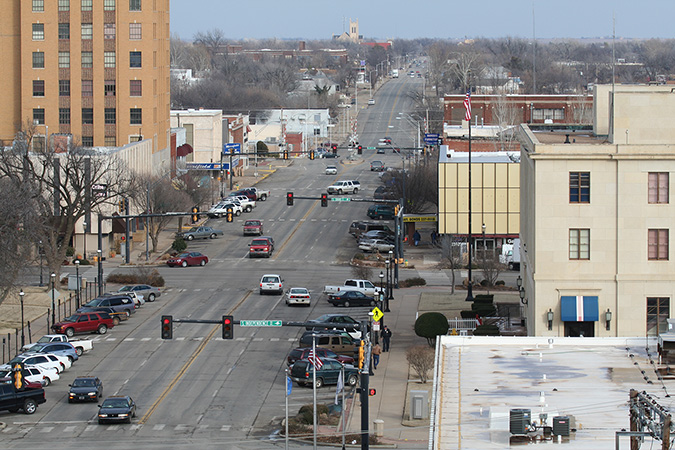 Sitting in North Oklahoma, the town of Enid is bursting with history. Enid sits among some of the most popular towns in Oklahoma and is home to some of the largest grain storage capacity in the world.
Today, Enid is home to 50,000 people, many of whom are supported in some way by the railroad industry. Farmers, fertilizer plants and even windmill farms in the area still rely on rail for shipping and receiving their products around the country. However, the railroad presence in Enid did not come without troubles.
On Sept. 16, 1893, there was a land run – when previously restricted land was opened to homesteaders – through northern Oklahoma. Enid was one of four U.S. land office locations in the territory, making it a likely place for many to settle. Soon more than 10,000 people claimed Enid as home.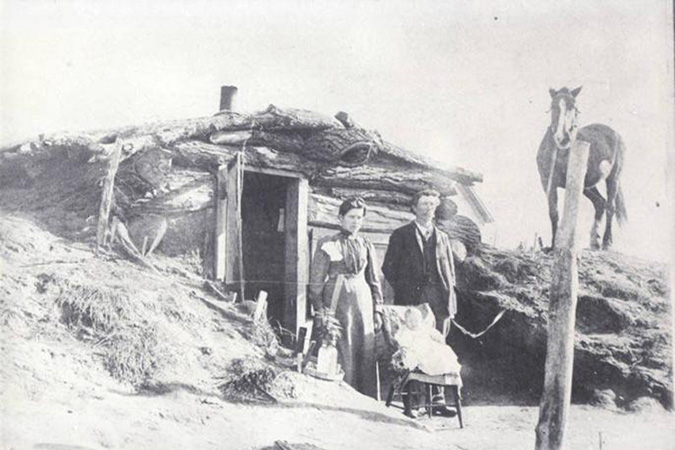 "Towns always popped up near railroads because people had ease of goods and services close to them. Since Enid was once on the Chisholm Trail, it was a natural landing place," Aaron Preston, an Archivist at the Cherokee Strip Regional Heritage Center, said.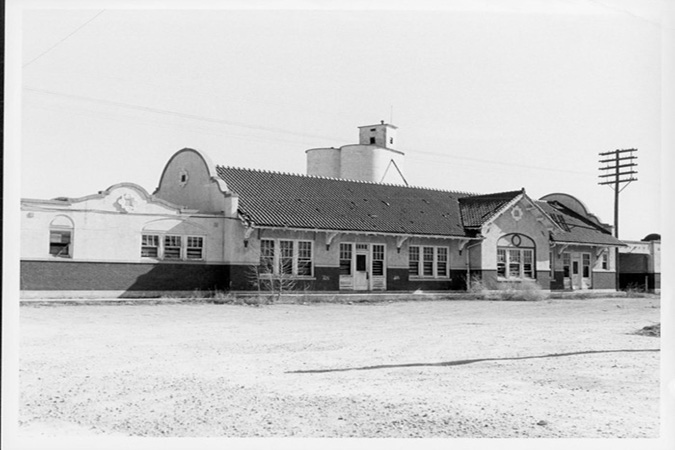 As a result of controversy resulting from the designation of county seats in the area, federal officials decided to relocate the government-authorized town three miles to the south. The Rock Island Railroad preferred the original site for the town, "North Enid," and declined to stop trains at "South Enid," Enid's current location.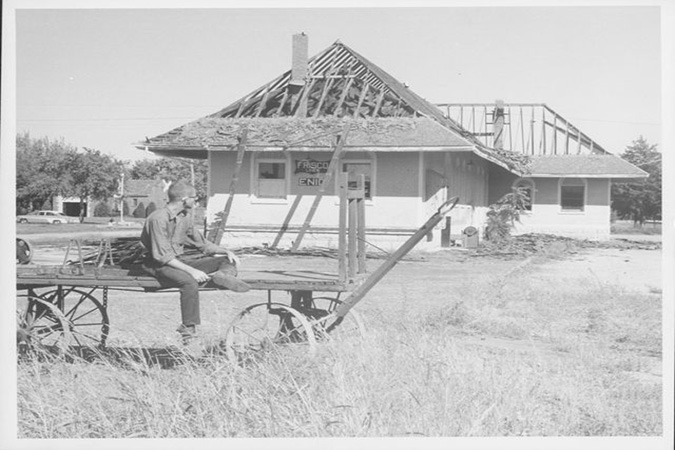 "The railway was going straight through to North Enid at the time, but the land office was in South Enid, so more people ended up there in the land run," Preston said. "It was easier to register their houses and land if they were closer to the government office."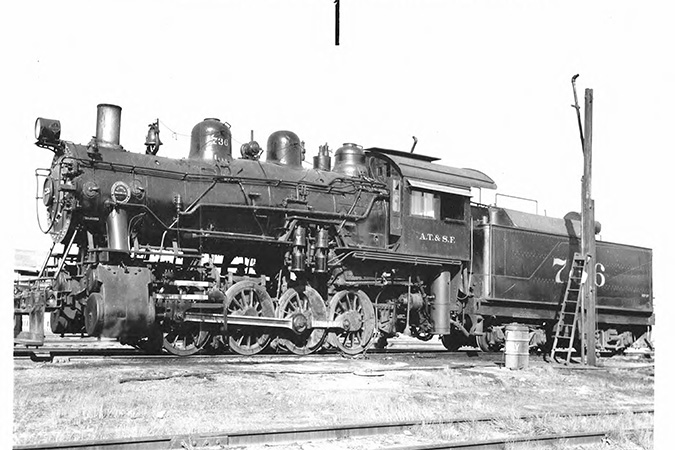 Rock Island's insistence on stopping in North Enid instead of South Enid led to a period of conflict and acts of violence against railroad infrastructure. In 1894, Congress passed legislation requiring Rock Island to schedule a stop at South Enid, bringing an end to the situation.
In 1911, BNSF predecessor Atchison, Topeka & Santa Fe Railway (ATSF, or Santa Fe) agreed to run through Enid.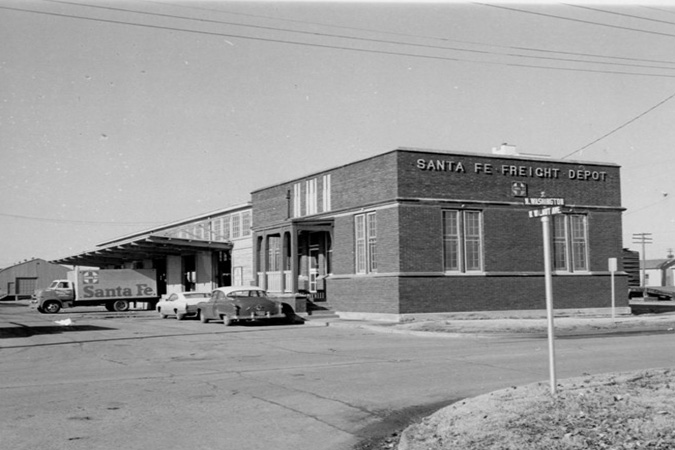 "The railroad had the potential to be a major boon for the city," Preston wrote in his article Don't Knock it: The Holding Company, the funeral of the Hammer and the Transformation of Enid, Oklahoma. "The rail line's importance cannot be overstated."
Being a railroad town meant Enid had goods like wheat, soybeans, millet, and flour consistently coming in and out of the community. The railroad, and rich soil, made Enid the perfect place to farm and ship goods to other parts of the country, while also having the ability to receive goods for shops and household needs.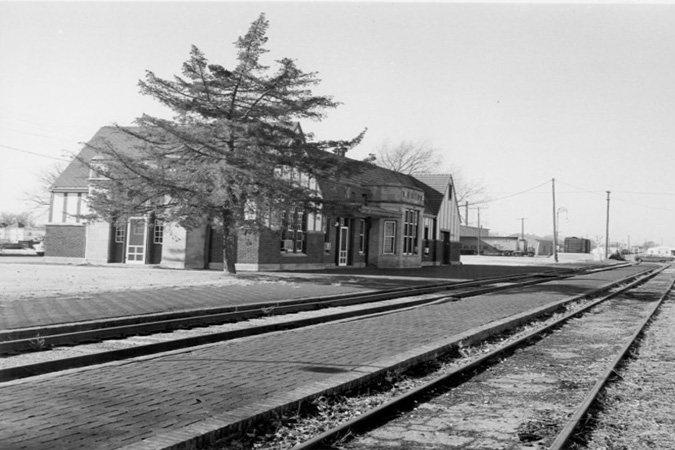 "Shipments previously routed through Kansas and New Orleans were now routed through Enid, bringing business with them," Preston stated.
The introduction of Santa Fe in Enid also meant more jobs for Enid residents, and led to Santa Fe employees from elsewhere settling in the town. Not to mention the industries that grew along with the railroad like alternate energy sources and farming.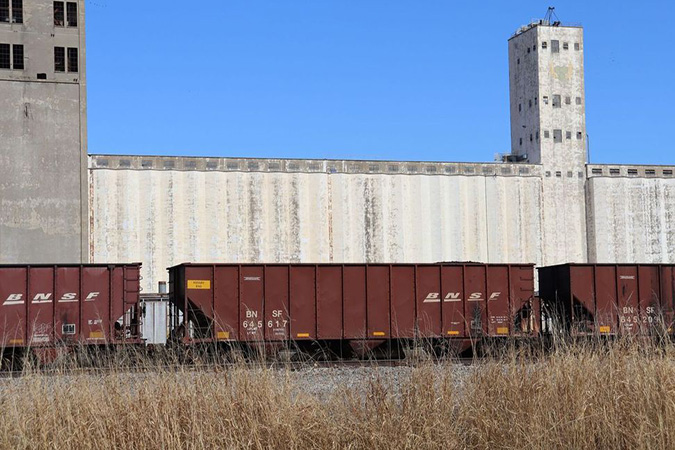 In following years, Enid grew rapidly and is still a railroad town to several railroad companies, including BNSF. BNSF still ships soybeans, wheat, millet, flour, and fertilizer out of Enid, while things like large windmill parts come into the area for the windmill farm and other goods like cars run through the town on the way to other parts of the country.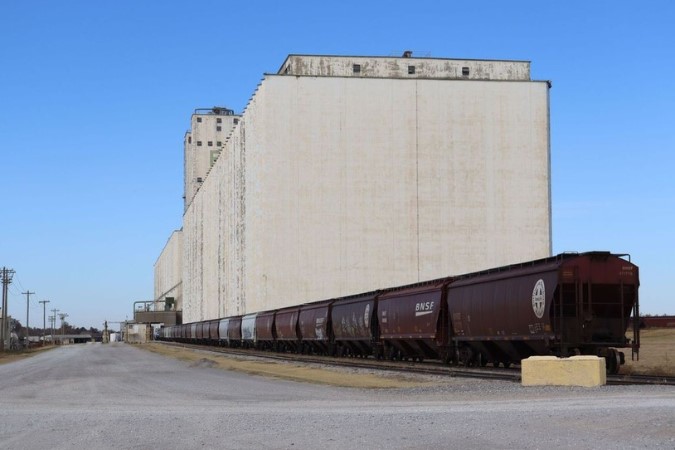 BNSF services the five major grain elevators in Enid. Enid has the most grain storage capacity in the U.S. and the third most in the world. When all nine elevators were operational, Enid was referred to as the wheat capital of the world. At the peak of wheat storage in Enid, the elevators were able to store 80 Million bushels of wheat.
"BNSF's service in Enid is critical to the agricultural infrastructure. We connect Enid to the Texas coast so that they can share wheat with the rest of the world," said Mignon Lambley, Manager of Ag Operations Support for BNSF. "Enid is one of our flagship locations for wheat."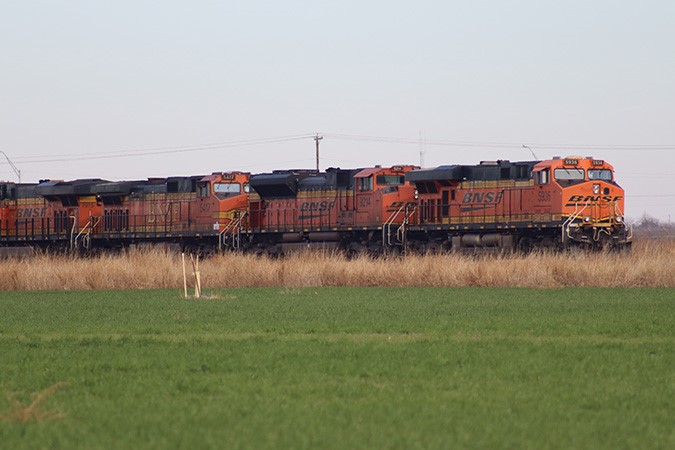 In the heart of wheat country, Enid provides a lot of the country and the world their wheat supply.
"Enid is home to a lot of grain storage," Evan Mcculloch, the Division Trainmaster in Enid, said. "The rail industry in Enid still supports a lot of the community and industries around us. A lot of what we do is shipped around the central United States, so it is rewarding to know we are making an impact."
Today, Enid is a changeover point for BNSF train crews on freight trains between Amarillo, Texas, and Enid or Tulsa to Enid. The trains running through Enid still carry many of the goods they used to, and now also include things like automobiles and windmill parts.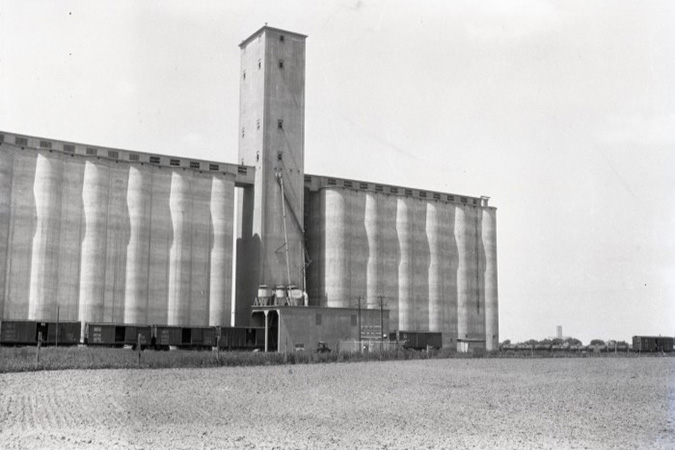 "I love this job," Mcculloch, a second-generation railroader, said. "This company has supported me pretty much since birth and I enjoy knowing that the work I do now is putting food on American's plates. Interacting with customers and other employees and knowing the impact we have gives me a sense of purpose here."
Enid is also home to one of BNSF's certified sites – a certification program that identifies optimal rail-served sites that addresses the increasing need for customer site locations on BNSF network. The site, Easterly Industrial park, consists of 320 acres of which 90% is considered developable. Enid's certified site has the potential to bring more business and economic growth to the town.
"Our certified sites allow customers to save on facility development time, increase their speed to market, and reduces the upfront development risks associated with rail-served sites. We have put our stamp of approval on these sites, and they are ready for development," Taylor Schuff, Manager of Economic Development at BNSF, said.
With BNSF's Certified Site program, customers know that each site had been reviewed by an industry expert and has met BNSF's high quality site readiness criteria.
"Enid and Oklahoma in general have been economically driven by oil and wheat for many years, both of which are shipped through Enid. The railroad did and still does allow many in Oklahoma to live and create businesses that support our economy," Preston said.