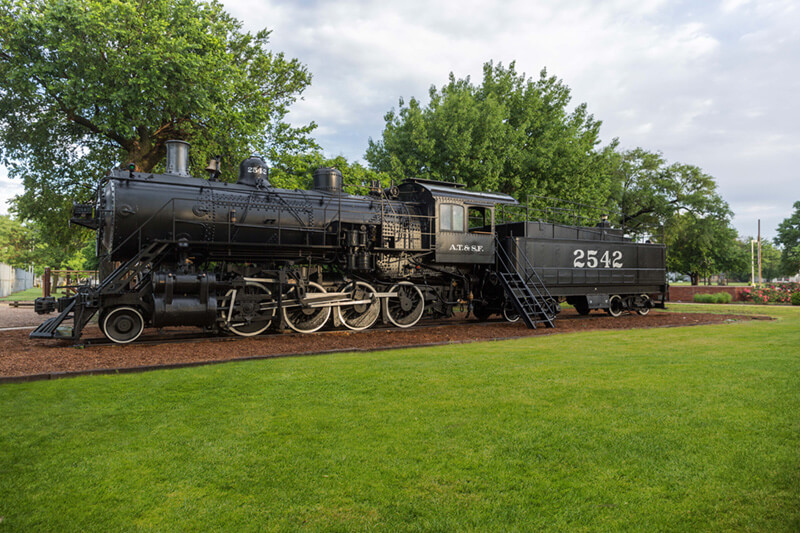 Heritage Community award celebrates BNSF's relationship with railroad towns
The United States is dotted with cities that share a long history with railroads. In fact, many of them came into existence as part of the westward expansion led by BNSF predecessor lines like Northern Pacific, Great Northern, Frisco and Atchison, Topeka and Santa Fe. Many of these communities continue to embrace their past, present and future ties to freight rail. To honor these communities, BNSF created a special Heritage Community Award.

"There are a number of communities that really have stood out through the course of our railroad's history. We've grown together, worked cooperatively, and really had each other's back," said Andrew Johnsen, assistant vice president, Community Affairs.
Since 2015, we have recognized 14 cities that celebrate their identity as railroad towns with this award. When a community receives a Heritage Community Award, BNSF leaders visit the community and host civic leaders at a special reception in their honor. As part of the visit, our officials recognize the city's longstanding relationship with the railroad, and present local leaders with a finely crafted model locomotive for display. A nonprofit organization in the community also receives a donation from the BNSF Railway Foundation.
"BNSF works hard to be a good neighbor and we are grateful to communities that support our efforts and extend a hand of friendship," Johnsen said. Here's a look at four communities that have received the designation in recent months.

Arkansas City, Kansas

A recent recipient of the award is Arkansas City, Kansas. BNSF predecessors A.T.S.F and the Frisco operated in Arkansas City.
"We really appreciate the heritage of the railway and everything that they've brought to our community over the past 138 years," said Nick Hernandez, city manager.
As part of the award, BNSF made a donation to the Friends of Wilson Park to help preserve ATSF No. 2542, a steam locomotive dating back to 1910 that is on display there.
"When the kids play on it they'll have a glimpse of the heritage of what that era looked like with the old steam locomotive," said Dan Jurkovich, Arkansas City mayor.
Enid, Oklahoma
Enid, Oklahoma, founded in 1893, is known for having the largest grain storage capacity of any city in the United States. BNSF predecessors A.T.S.F. and the Frisco operated in Enid and had large rail yards there.
"The railroad is a big asset to the city of Enid," said Bill Shewey, Enid's mayor. "We rely on the railroad. It's been here over 100 years, and it's a very important asset to any city."
BNSF made donations to the Enid Railroad Museum and the 4RKids Foundation.
Bonner County, Idaho
Bonner County, Idaho, also received the award this year. BNSF predecessors Northern Pacific Railway and Great Northern Railway operated in the region in the late 1800s. Today, our Northern Corridor passes through the county seat of Sandpoint and crosses Lake Pend Oreille over a well-known rail bridge. BNSF has plans to build a second bridge alongside it to improve rail traffic flow in the area.
Dan McDonald, a Bonner County commissioner, said he was pleased when BNSF designated the county a Heritage Community. "They are a great neighbor to the folks of Bonner County, and the Heritage Award allowed us to channel a large donation to our two food banks. This will go a long way to further assisting families in our great county that need a little help."
McDonald said freight rail is an important component to the region's economy. "Most all of the goods we have in the county have been on the rail at one time or another. Additionally, BNSF's ability to move freight as it does means our roads and highways will see reduced traffic along with the related wear and tear. When I consider what our day-to-day lives would be like without the ability to have freight move by rail and stay off our highways, I am ever more thankful for the important part BNSF plays."

Galveston, Texas
In Galveston, Texas, the most recent recipient of the award, attendees of the award ceremony enjoyed poring over historic documents that memorialize the longstanding relationship between the city and the railroad.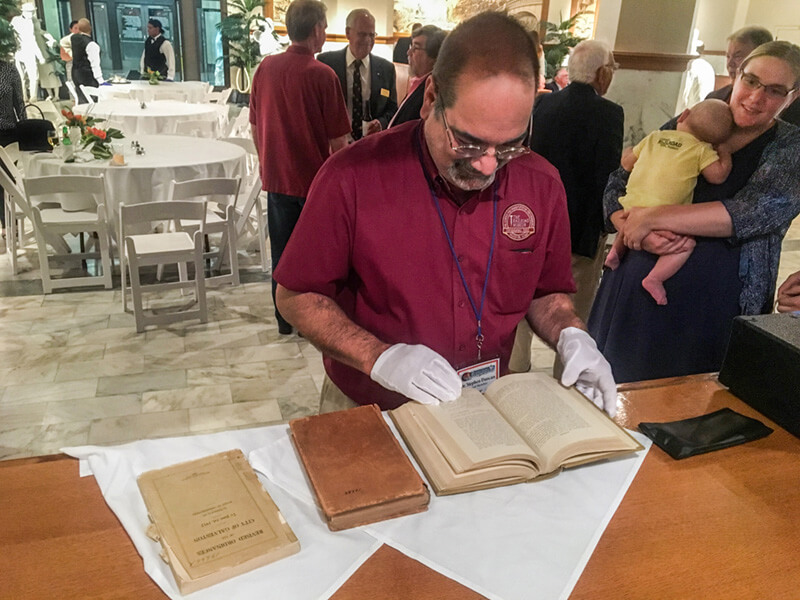 "From transporting passengers in the past to the continued role of transporting freight, BNSF helps keep our county and region relevant in today's diverse economy," said John E. Bertini Jr., chairman of the board of directors at the Center for Transportation and Commerce at Galveston. "Many of Galveston County's cities and towns grew up along the railroad. Many people worked directly or indirectly in jobs sustained by the railroad. Still today, many of the best paying jobs with great benefits, advancement prospects and equal opportunity exist on the railroad."

Heritage Communities
We typically recognize three to four communities with the award per year. Here are the communities that have received the honor so far:
Alliance, Nebraska
Arkansas City, Kansas
Bonner County, Idaho
Clovis, New Mexico
Enid, Oklahoma
Galesburg, Illinois
Gallup, New Mexico
Galveston, Texas
Gillette, Wyoming
Havre, Montana
Kalama, Washington
Minot, North Dakota
Pasco, Washington
Temple, Texas